Visa service improvements support growing demand from China
A raft of recent improvements to the UK's visa service is set to build on the significant increase in visas issued to Chinese visitors in 2011, 30 per cent more than 2010 and almost 80 per cent more than 2009.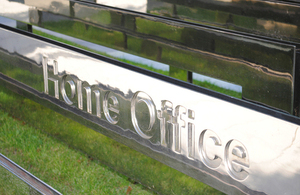 The UK Border Agency (UKBA) has more visa application centres than any other country in China and offers a priority service for eligible business visitors and tourists to receive their visas within five days. More agents have also been accredited to expand the dedicated service provided to tourist groups.
Immigration Minister Damian Green said: 'We welcome the strong growth in Chinese visitors to the UK - it shows the attractiveness of the UK as a destination for both tourism and business.
'China is one of the UK's priority markets for tourism and business and we are committed to providing an ever improving service to support this. We've already introduced a number of service enhancements to ensure a good customer experience and are constantly seeking improvements so that our service continues to rival that offered by our European neighbours.'
Improvements made by UKBA to the visa service in China include:
150 additional visa officers to assist during the peak summer period
Online application forms to streamline the visa application process
72 agents providing a dedicated service for tourist groups through the Approved Destination Scheme (ADS), which saw a 164 per cent increase in the number of Chinese tourists travelling under the scheme between 2009 to 2011
Upgrading of the three busiest visa application centres in Beijing, Shanghai and Guangzhou to meet increasing demand, including VIP facilities for Premium Visa service customers
An online appointment system to reduce customer waiting times at our application centres
A Chinese language website
Translated guidance to complete the visitor visa application form and
A free-to-user Chinese language telephone and email enquiry service.
These improvements will support the £8 million investment in tourism from China announced by the Secretary of State for Culture, Olympics, Media and Sport today.
Published 14 August 2012