Violent clashes in Bangkok
There is a continued risk of violence in central Bangkok following earlier clashes between anti-government protestors and security forces.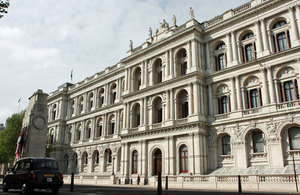 The Thai Government has declared the area of anti-government protests in central Bangkok a "dangerous zone" on the expiry of its deadline of 15:00 on 17 May for people to leave the protest area.
According to reports, recent clashes have resulted in over 30 deaths and 240 injured.
Clashes have occured in several areas of Bangkok including Ratchaprarop, Din Daeng, Victory Monument, Lumpini Park, Sala Daeng, Silom, Sathorn, Klong Toey and Bon Kai. You should avoid these areas.
There is a continued risk that acts of violence could take place outside these areas without warning, including department stores.
The Thai Government may decide not to impose a curfew on certain parts of Bangkok. If a curfew is announced, details will be included in our travel advice as soon as possible. In the meantime, please monitor local media.
If you are in Bangkok you should check Foreign Office travel advice and local media before going out, and if violence breaks out, you should remain indoors. We advise extra vigilance at night when the majority of violent incidents have occurred.
For further information on the situation in Bangkok, see the Foreign Office travel advice for Thailand.
The British Embassy in Bangkok is closed to the public, due to its proximity to demonstrations in the capital. If you require urgent consular assistance, please call 02305 8333 (in Thailand only).
Published 17 May 2010