Press release
Villiers welcomes Prime Minister's decision to host G8 in Enniskillen
Secretary of State, Theresa Villiers, has said that the Prime Minister's decision to host G8 in Enniskillen is a clear signal of the growing confidence that exists in Northern Ireland.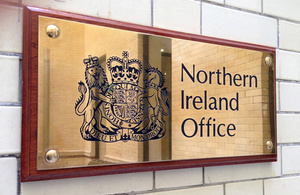 Accompanying the Prime Minister on his visit to Northern Ireland, the Secretary of State said:
"This is a very exciting and important opportunity for Northern Ireland. Bringing the G8 leaders to Northern Ireland demonstrates the growing confidence that exists in this part of the United Kingdom.  It will highlight what Northern Ireland, its people and its businesses have to offer to the global community, companies and tourists.
"We are in a global race. G8 will showcase a modern, confident and forward looking Northern Ireland to the world with its potential for inward investment and tourism."
Note to Editors
Further information on the announcement can be found on the Number 10 website.
Published 20 November 2012