Villiers urges public to be vigilant over coming weeks
Following a further security incident in Belfast earlier today, the Secretary of State urges the public to be vigilant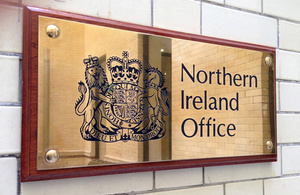 During a visit to Belfast City Hall earlier today to sign the Book of Condolence for the late Nelson Mandela, the Secretary of State took the opportunity to meet some of the local traders from the Christmas Continental Market affected by today's earlier security incident. Speaking after her visit, Rt Hon Theresa Villiers MP said:
The security incidents over the past number of days in North and West Belfast, and earlier today in Belfast City Centre are absolutely despicable. These terrorists have nothing to offer the people of Northern Ireland and we will not allow them to create a climate of fear in the community.
The Chief Constable has assured me that PSNI are doing all that they can to ensure that Belfast is safe for shoppers and the tourists in the run up to Christmas. Belfast and Northern Ireland are open for business which is why I'm supporting the traders in the city centre today.
I would urge everyone to remain vigilant over the coming weeks. It is vital that the general public work with PSNI to help protect against terrorist attacks and other criminality so we all work together to counter the destructive efforts of the small minority intent on causing harm.
Published 10 December 2013