News story
Villiers reappoints Boundary Commissioner for Northern Ireland
Dr William Smith is reappointed to the Boundary Commission for Northern Ireland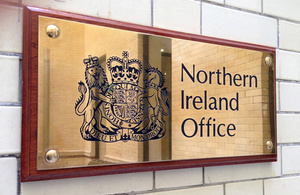 The Secretary of State Theresa Villiers MP today announced the reappointment of Dr William Smith to the Boundary Commission for Northern Ireland.
Announcing the reappointment, Theresa Villiers said:
The Commission plays a vital role in ensuring public confidence and fairness in the electoral system as a whole in Northern Ireland by ensuring that parliamentary boundaries are properly reviewed. I am confident that Dr Smith will continue to make an important contribution to the work of the Commission.
Dr Smith's reappointment is with effect from 16 May 2014.
Published 16 May 2014