Press release
Villiers offers condolences following death of Lord Mason
Secretary of State, Theresa Villiers extends her sympathies to the family of Lord Mason, former NI Secretary of State for Northern Ireland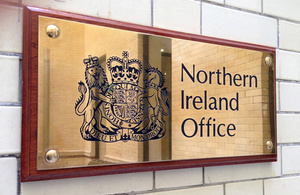 Ms Villiers commented:
I was saddened to hear of the death of Lord Mason today, who served as Secretary of State with distinction during the 1970s.
Roy Mason will probably be best remembered as someone who stood up robustly to terrorism during the height of the troubles. His work as Secretary of State helped to ensure that political violence and intimidation, from wherever it came, would ultimately never succeed.
My thoughts and condolences are with his family.
Published 20 April 2015