News story
Villiers congratulates Arlene Foster on her appointment as new DUP leader
Secretary of State, Theresa Villiers MP, has this evening offered her congratulations to Arlene Foster after being appointed the new leader of the DUP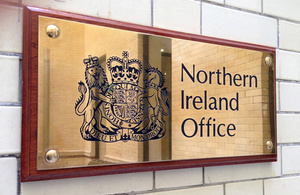 Ms Villiers said:
Warmest congratulations to Arlene Foster on her appointment as leader of the DUP.
I am sure that Arlene will be committed to doing the right thing for everyone in Northern Ireland. As a Minister, Arlene worked hard at home and around the world to secure jobs and investment. She also played a very important role in securing the Fresh Start Agreement and putting the Executive's finances on a more stable footing.
I very much look forward to working with her in building a brighter, more secure, future for everyone in Northern Ireland.
Published 17 December 2015