News story
Villiers condemns murder of prison officer
Secretary of State Theresa Villiers has condemned the murder of a Prison officer today.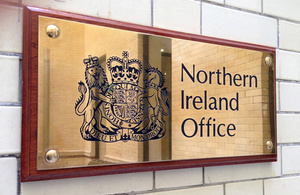 Ms Villiers said:
I utterly condemn this cowardly and evil attack. The thoughts and deepest sympathy of us all are with the family, friends and colleagues of the murdered prison officer. Like his colleagues across the prison service he was dedicated to serving the whole community in Northern Ireland. This is in stark contrast to the people responsible for this despicable crime.
The British and Irish Governments, the Executive, the PSNI and Garda - and above all the people of Northern Ireland - will continue to work together to ensure that those who pursue their aims by violence will not succeed.
Published 1 November 2012