News story
Villiers condemns Londonderry incendiary attack
Theresa Villiers, Secretary of State for Northern Ireland has this afternoon condemned the incendiary attack in Londonderry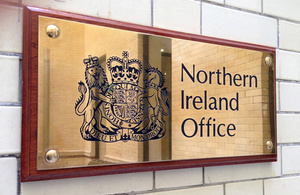 Ms Villliers commented:
I condemn those involved in the placing of an incendiary device outside the Probation Office.
Their actions have forced people in the local community out of their homes. Those behind this attack do not command any popular support. We will continue to do all we can to prevent them from succeeding in their efforts to harm people.
Published 28 April 2015