News story
Villers visits Washington for St Patrick's Day celebrations
Theresa Villiers speaks ahead of her trip to Washington DC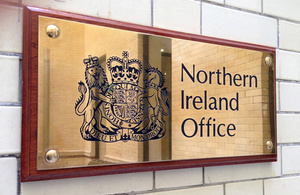 The Secretary of State for Northern Ireland, Rt Hon Theresa Villiers MP visits Washington this week to attend the annual St Patrick's Day celebrations at the White House hosted by President Obama. Ms Villiers will also have meetings with senators, congressmen and senior government officials.
The Secretary of State will use her visit to further strengthen UK-US relationships and encourage the US administration to maintain its important support for the Northern Ireland political parties as they work together to try and find resolutions to difficult issues such as parading, flags and the past.
Speaking ahead of her visit, Ms Villiers said:
I look forward to meeting key politicians, senior government officials and commentators who have taken a keen interest in Northern Ireland over many years.
As we approach the St Patrick's day events in Washington which give Northern Ireland's leadership unparalelled access to US decision-makers, it is important that we all focus on the big challenges for Northern Ireland - rebalancing the economy and buidling a shared future for the whole community.
And I know I can count on the goodwill and continued support of the US government and politicians to help us build a stable, peaceful and prosperous Northern Ireland.
Published 12 March 2014