Video guide: Living in Spain
The British Embassy in Madrid has produced a video guide for people living in, or thinking of moving to, Spain.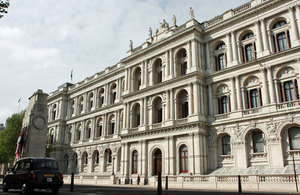 If you're already living in Spain, or are thinking of moving or retiring there, you can find lots of helpful advice and information in these two videos produced by the British Embassy and consular network.
The videos cover the essential steps to making the most of your life in Spain, from registering with the local authorities, to accessing healthcare and education.
You are welcome to share these videos by embedding them in your blog or website. You can do this via the UK in Spain YouTube channel.
If you represent an organisation or charity in Spain and would like a copy of the DVD for use at local meetings and events, please contact Sally Aston (sally.aston@fco.gov.uk) in the first instance. Please note that numbers are limited.
For further information on living in Spain, see the UK in Spain website.
{YouTubeVideoLink:1}
{YouTubeVideoLink:2}
Published 6 July 2010