Victory for common sense on flags during the World Cup
Councils are being encouraged to support communities who want to fly flags and show their support for teams competing in the World Cup.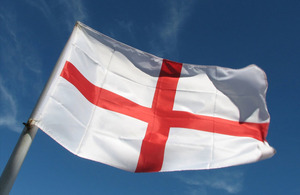 Local Government Minister Grant Shapps has written to councils urging them not to be 'spoilsports' and to take a common sense approach to flag flying during the tournament.
Mr Shapps wants to make clear that people who want to show their support should be able to, as long as they do not break the strict health and safety guidelines that councils rightly use. This includes taxi drivers, bin men and citizens who want to support their national team.
Grant Shapps said:
The World Cup is an opportunity for councils to do their bit in helping reclaim the English flag as a proud symbol of our nation's identity. I hope that local authorities will take a common sense approach in order to avoid accusations of being over-zealous or spoilsports, so that communities can unite around flying the flag in support of their national team.

I'll be playing my part and displaying the flag proudly in my office in Whitehall. I want everyone around the country to feel free to do the same.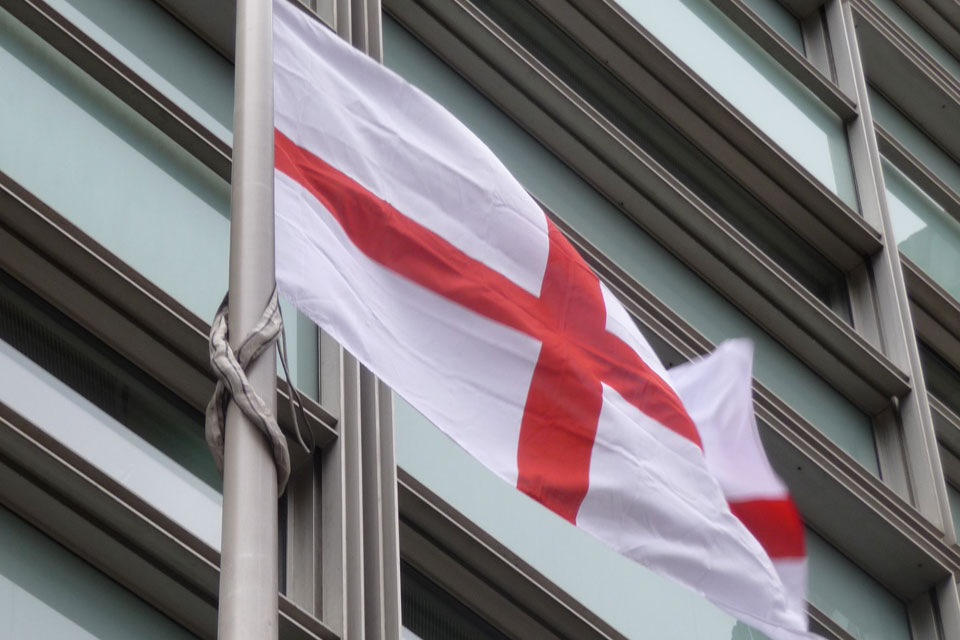 The minister's call for common sense follows on from a number of cases where councils have asked for flags to be taken down on health and safety grounds.
Response from councils
Councils across the country reacted positively to the minister's letter:
Eastbourne Borough Council
We have made arrangements to fly the St George's flag from the Eastbourne Town Hall mast for the duration of the World Cup.
Telford and Wrekin Council
Telford and Wrekin Council is proud to fly the Cross of St George on a daily basis at our Civic Offices, alongside the Union Flag. For the duration of the World Cup it will take centre place to celebrate England's participation.
Warwick District Council
We think that the government's point about using this as an opportunity to help local residents from all backgrounds to come together in support of the England team at the World Cup is something we should certainly be supporting. Therefore we'll be following the Prime Minister's lead and flying the Cross of St. George at Leamington Spa Town Hall from Friday morning until the end of the tournament, when we hope we'll be welcoming Fabio and the team back as world champions.
Published 11 June 2010