Victoria Beckham becomes GREAT ambassador
Fashion icon to act as international ambassador for tourism campaign.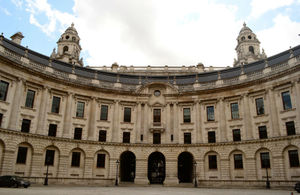 Fashion icon to act as international ambassador for tourism campaign.
Victoria Beckham will help to promote the best of Britain around the world by joining the GREAT campaign, the Government has announced during New York Fashion Week.
The designer and former popstar's involvement was revealed at the launch of a GREAT-branded subway train at New York's Grand Central Station.
She was joined by Vogue editor-in-chief Anna Wintour, supermodel Jourdan Dunn and other fashion luminaries to highlight the importance of the British fashion industry.
Prime Minister David Cameron said: "British fashion is a hugely important global industry and our designers have the talent, creativity and skills to rival anywhere in the world. Contributing over £20 billion to the British economy each year, our industry inspires. Fashion is a truly great British success story."
As part of her role, Mrs Beckham will be shooting a short film in support of GREAT and the campaign will feature one of her designs, which are handmade in the UK.
"We have some incredible British fashion talent to be proud of," Culture Secretary Jeremy Hunt said. "From royal wedding dress designer Sarah Burton to GREAT ambassador Victoria Beckham, British designers are among the best in the world."
The campaign is part of the UK Government's drive to make the most of the country being in the world spotlight this year as the Queen celebrates her Diamond Jubilee and the country hosts the 2012 Olympics and Paralympics.
Last week, Mr Hunt announced details of the global GREAT campaign that will target 14 cities including New York.
Further information
Published 17 February 2012