Victims of domestic violence encouraged to seek help
We team up with Women's Aid and Refuge to encourage victims of domestic violence to seek help.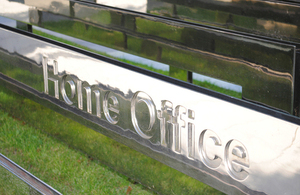 Christmas and New Year can be a particularly difficult time for victims of domestic violence and situations can be made worse by financial pressures and having to spend more time with abusive partners.
Domestic violence does not just mean that your partner is hitting you. The abuse can be psychological, physical, sexual or emotional.
It can include many things, such as the constant breaking of trust, psychological games, harassment and financial control. It is rarely a one-off incident and is usually a pattern of abuse and controlling behaviour.
Adults in all types of relationships can be affected and it can also involve violence between parents and children.
Take action
If you are in an abusive relationship, there are three important steps you should take:
recognise that the abuse is happening
accept that you are not to blame, and most importantly
get help and support
If you're a victim of domestic violence or if you know someone who's at risk, contact the National Domestic Violence Helpline on 0808 2000 247 or visit the website.
Call 999 if you are in immediate danger.
Refuge and Women's Aid can offer you the help and support you will need.
Funding protected
The Home Secretary, Theresa May said: 'Our message is that help is out there for victims and their families.
'Often victims of domestic violence are too afraid to seek support. That is why, last week I announced that the Home Office funding of frontline support services for victims will be protected for four years.'
For more information visit the DirectGov website.

Published 15 December 2010