Victim of a forced marriage or know someone who is?
If you are worried you might be forced into marriage or are worried about a friend or relative call us on 0207 008 0151.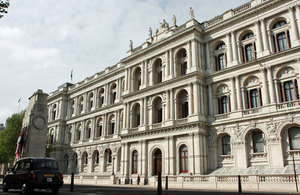 Our Forced Marriage Unit (FMU) is a joint-initiative with the Home Office. In 2011 there were 1468 instances where the FMU gave advice or support related to a possible forced marriage. Of the 1468 instances, 78 per cent were female and 22 per cent male.
Our trained professionals offer confidential advice and assistance to:
• those who have been forced into marriage
• those at risk of being forced into marriage
• people worried about friends or relatives
• professionals working with actual or potential victims of forced marriage
We can also help if you a British national overseas?
Abroad, we work with embassy staff to rescue victims who may have been held captive, raped, forced into a marriage or into having an abortion.
In the UK the FMU assists actual and potential victims of forced marriage, as well as professionals working in the social, educational and health sectors. See our pages on information for professionals and information for victims for more details.
Published 9 May 2012