News story
Veterans minister praises work to improve welfare of the armed forces community
Defence minister Anna Soubry delivered a keynote speech at the annual general meeting of the Confederation of Service Charities (Cobseo).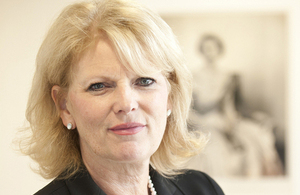 Speaking at the Victory Services Club in London, the Minister for Defence Personnel, Welfare and Veterans thanked Cobseo for its work in improving the welfare of the armed forces community.
Highlighting the centenary year of the First World War, she spoke of the impact the conflict had on the charitable sector, which saw around 18,000 charities created during the war years and many more in its wake.
Miss Soubry said:
One hundred years on, the extraordinary legacy of the mass charitable mobilisation remains as vital to our armed forces as ever. The best way they harness their power to greatest effect is through collaboration, co-ordination and co-operation.
The minister said that since Cobseo's last annual general meeting, MOD had made great strides in its work with service charities, with schemes including the launch of the new Forces Help to Buy scheme.
It comes after the results of the annual armed forces continuous attitude survey showed 2 key worries for service personnel: they were not able to afford their own homes and were unhappy with the effect of military life on their partner's career.
Over the past year, defence has worked hard in partnership with some of Britain's biggest companies to address these worries and many armed forces families are already reaping the benefits of the Forces Help to Buy scheme and the 'Supporting the Unsung Hero' dependants' business start-up programme.
The minister went on to stress the importance of Cobseo as a point of communication for the government, the public and private sectors and other members of the armed forces community.
She also praised Cobseo's ability to provide a coherent voice for service charities.
Miss Soubry added:
But it is more than just a voice, the efforts are producing tangible results. The decision to group like-minded charities into clusters has been a triumph of pragmatism. It has proved that collaboration magnifies the potential to do good, immeasurably.
Published 1 October 2014