News story
Veterans minister praises mental health charity
Defence minister Anna Soubry spoke on Wednesday at the annual general meeting (AGM) of veterans' mental health charity Combat Stress.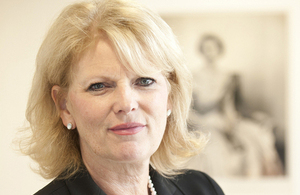 Speaking at the AGM, the Minister of State for Defence Personnel, Welfare and Veterans thanked the organisation for its pioneering and 'critical' work in veterans' mental health over the last 95 years.
She spoke of the significance of 2014, one hundred years since the start of the First World War, and as the government withdraws its troops after 12 years of operations in Iraq and Afghanistan.
Ms Soubry, who visited the charity's treatment centre earlier this year, said:
Whilst those physical battles may be over, for some, the hard-fought struggle to heal the mental scars they have left in their wake continues.
The minister stressed the need for nationwide collaboration in order to provide ex-service personnel with the specialist services they need, adding:
Those brave men and women need our help.
General Sir Peter Wall was also appointed as the new president of Combat Stress at the meeting. He succeeds General Sir Redmond Watt in representing Combat Stress at the highest levels in its mission to help veterans live free from the harmful effects of psychological wounds.
Sir Peter, who has just retired as head of the army, remarked on his predecessor and new role:
General Watt has made a big impact during his tenure. I am delighted to be assuming this appointment and look forward to playing a full part in this vital organisation.
Published 25 September 2014