VC heroes come face-to-face with Victoria Cross Guns
On Friday, 1 June 2012, five Victoria Cross recipients came face-to-face for the first time with the guns from which the Victoria Cross is struck.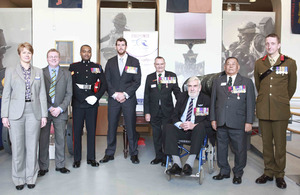 The holders of Britain and the Commonwealth's highest award for bravery, Corporal Johnson Beharry, Sergeant William Speakman, Warrant Officer Class 2 Keith Payne, Corporal Benjamin Roberts-Smith and Captain Rambahadur Limbu, were in London to mark Her Majesty The Queen's Diamond Jubilee, but took the opportunity to visit Firepower, the Regimental Museum of the Royal Artillery, in Woolwich, where the guns are kept.
This was the first time these men have seen the guns from which the metal was taken to make their medals.
The Victoria Cross is the highest military decoration awarded for valour 'in the face of the enemy' to members of the armed forces of various Commonwealth countries, and previous British Empire territories. It takes precedence over all other orders, decorations and medals.
The award was introduced on 29 January 1856 by Queen Victoria to honour acts of valour during the Crimean War. Since then, the medal has been awarded 1,356 times to 1,353 individual recipients. Only 13 medals, nine to members of the British Army, and four to members of the Australian Army, have been awarded since the Second World War.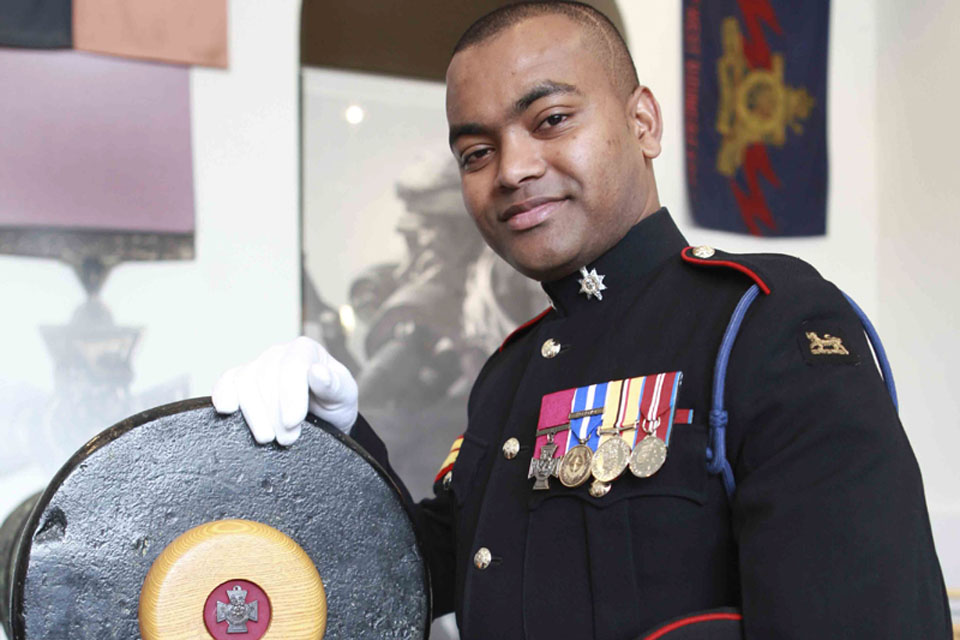 The Victoria Cross Guns have supplied the bronze gunmetal from which over 800 of the Victoria Cross medals have been made. The first VCs are said to have been made from Russian guns captured by Gunners at Sebastopol during the Crimean War.
The guns used today, however, are Chinese, and were almost certainly captured by Gunners during the Second Anglo-Chinese War in 1860 and were used to supply the metal to Hancock's Jewellers, manufacturers of the Victoria Cross since 1856.
Colonel Roddy Lee, Regimental Colonel of the Royal Artillery, said:
The regiment and our museum are honoured today by such an august group of men. Their outstanding courage under fire is a great inspiration to us all and we are deeply proud of our association with the Victoria Cross, particularly through our guns here in the regimental museum at Woolwich Arsenal.
This historic event in Her Majesty The Queen's Diamond Jubilee year will remain a highlight for us all.