World news story
Uzbek delegation studied British experience in waste management
From:

Part of:

Published:

1 April 2014

Last updated:

3 April 2014, see all updates
This was published under the 2010 to 2015 Conservative and Liberal Democrat coalition government
The delegation of Uzbek officials and businessmen visited the UK to study British experience in waste management sectors.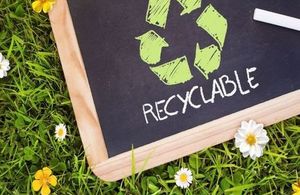 Last week British Ambassador George Edgar met members of an Uzbek delegation who recently visited the UK to study British experience in waste management. The study visit was supported by the British Embassy in Tashkent.
The delegation of officials from MFERIT and Maxsustrans (a state monopoly responsible for municipal waste processing in Tashkent), along with Uzbek businessmen, visited the UK from 26 to 28 February, and met representatives of a range of British companies, as well as local councils in London, Brighton and Horsham.
During their meetings the delegation studied the various stages of municipal waste management including storage, collection, transport, recycling and re-use of waste in these cities. The delegation heard about UK government policy and regulations on waste management, focusing on health and environment protection issues, and how local authorities and private companies work together to provide a responsive and reliable service for local communities.
The delegation was invited to visit transfer stations and landfill sites in the three regions they visited. They saw a range of equipment including waste collection containers, vehicles for waste transfer and special machinery for recycling plastic, paper, cardboard and aluminum cans and generating renewable energy. The Uzbek visitors had interesting discussions with management and staff at these facilities, who willingly shared their best practices.
The officials from MFERIT and Maxsustrans told Ambassador Edgar that the visit to the UK was productive and the experience obtained there would be used for developing local capacity in waste management. They invited British companies to participate in future tenders for construction of new waste processing facilities, equipment purchase and consultancy services to help local authorities to improve waste management services.
After the meeting with the participants of study trip Ambassador Edgar said:
National and local authorities in Britain have been working hard over recent years to improve our waste management systems and to ensure that as much of our waste as possible is recycled or used to provide energy or useful products such as compost. I'm glad that this visit allowed British and Uzbek specialists to exchange experiences, and I hope that this will lead to further co-operation in this important sector.
Document information
Published: 1 April 2014
Updated: 3 April 2014
Added translation
Added translation
First published.