News story
Use online tracking to see how your DBS check is progressing
From:

Published:

6 June 2014

Last updated:

19 September 2014, see all updates
Tracking the progress of a DBS check online is quick and easy.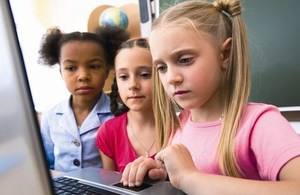 Using the DBS online tracking service is the quickest way to track your application.
All you need is your date of birth and the application form reference number. This is the 'F' number if a paper application was submitted to the DBS or an 'E' number if the application was submitted via the electronic route.
Ask the person or organisation who submitted your check for the application reference number.
Employers can also use our multiple online tracking service to view several DBS applications at once and order blank application forms.
Stages of the DBS checking process
When you track your application online you will be given information about what stage your application is at. You can find out what each stage of the application process means in our checking process list.
Joining the update service
If you are waiting for your DBS check you can also use your application reference to join the update service
You can even use the application reference to join if online tracking shows that your certificate has been issued.
You can read more about the update service in our guidance collection.
Document information
Published: 6 June 2014
Updated: 19 September 2014
Information about the checking stages in online tracking added.
Reminder about our online tracking service.
First published.