US-UK defence treaty nears implementation
The US-UK defence treaty has taken a major step towards implementation, following its approval by the US Congress.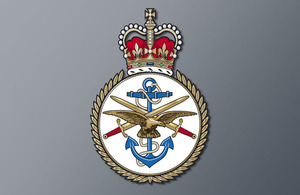 The Defence Trade Cooperation Treaty, which will improve the support to our Armed Forces by reducing the bureaucracy associated with the movement of equipment and information between the US and the UK, was signed three years ago.
Defence Secretary Dr Liam Fox championed the treaty during a visit to Washington in July 2010 and he has pushed for progress to be made.
The final vote by the US Senate took place on Wednesday and now allows preparations for implementation to begin.
Commenting on the news of the approval by the US Congress, Dr Fox said:
I am delighted that this agreement can now be implemented. It is a vital part of us building on the close relationship between our two countries.
By simplifying export licensing arrangements, the treaty will allow for the better sharing of information and technology, which would improve support to our Armed Forces.
There will now be a period of up to a year during which the UK and US, in consultation with our industries, will prepare for implementation by producing and trialling the administrative arrangements underpinning the treaty.
Published 1 October 2010