News story
US Air Force award for MOD employee
A MOD employee was recently announced as the 2012 United States Air Force Transportation Civilian Technician of the Year.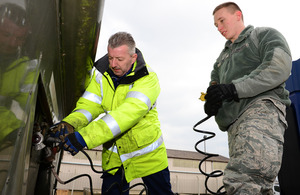 David Cummings, originally from Bury St Edmunds, distinguished himself by providing outstanding support and training to 3 RAF bases and NATO operations, as well as certifying a United States Air Force (USAF) unit of 50 personnel.
He has been a MOD employee for 33 years and has worked at RAF Lakenheath for the past 3 years.
Mr Cummings is the greatest trainer ever," said Airman 1st Class Dante Armijo, a USAF vehicle operator apprentice at RAF Lakenheath. "He has a lot of patience and takes the time to teach us. I am much more comfortable driving now that he's my trainer.
Mr Cummings is the 48th Logistics Readiness Squadron's lead vehicle trainer. He monitors the unit training records, is in charge of the upgrade training programme and has dedicated more than 260 hours to training and certifying personnel. He has also trained 25 RAF Lakenheath airmen on various vehicles.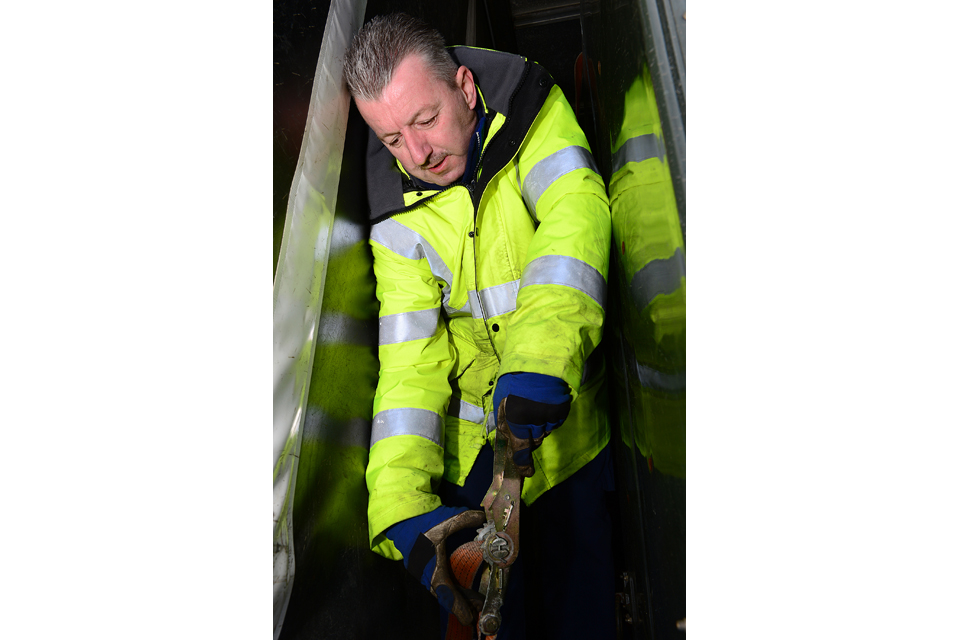 Mr Cummings said:
It can be scary for the airmen that come here to drive on these roads. They are not used to driving manual trailers on small roads or taking the roundabouts.
Mr Cummings is also a sergeant in the Territorial Army and has deployed to Afghanistan in support of NATO operations.
Cummings does an amazing job," said British Army Major Dave McGee, 6th Regiment Army Air Corps training officer. "He's my subject matter expert; he co-ordinates driver training for our reserve soldiers and makes them into light goods vehicle drivers.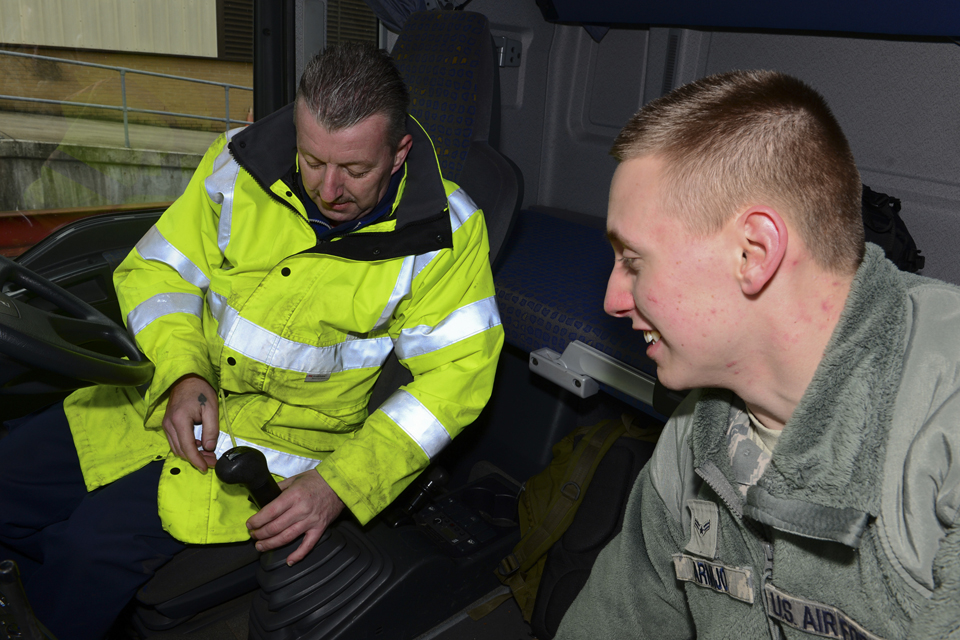 Additionally, Mr Cummings has provided support for the 48th Fighter Wing F-15s and HH-60G Pave Hawk helicopters, has supervised 64 distinguished visitors' transportations and has saved USAF more than $2 million in contracted cost and transportation fees.
Mr Cummings said:
I wasn't expecting to win, but it's a great achievement. It's nice to be recognised for the work I do here at the shop.
Published 9 April 2013