News story
Upgraded Royal Navy sports facilities unveiled
An upgraded suite of sports facilities has been unveiled at HMS Temeraire in Portsmouth today, Friday 26 April.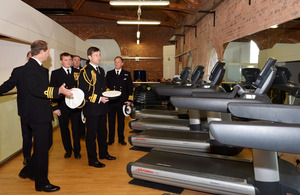 The overhauled and new-look facilities at HMS Temeraire – the Royal Navy's school of physical training – were formally opened by the Assistant Chief of the Naval Staff, Rear Admiral Matt Parr.
The £600,000 makeover to the Grade II-listed 'Old Gymnasium' was carried out by BAE Systems and includes upgrades to the 5 championship squash courts, a new cardiovascular suite, an impressive glass-fronted entrance, and new offices and reception area.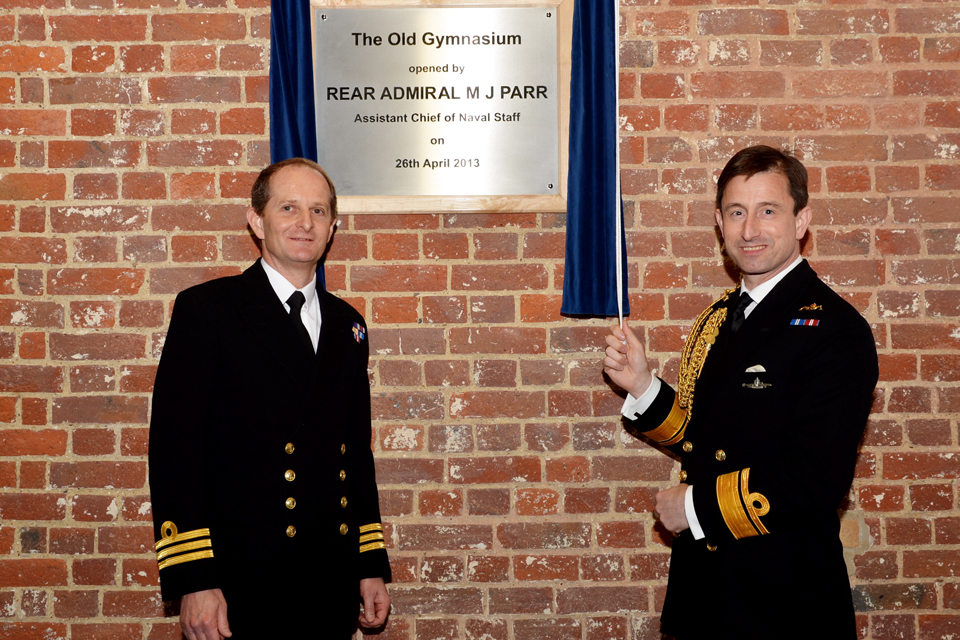 Captain Mark Durkin, Captain of Naval Physical Development, said the extensive refurbishment followed recent improvements to outdoor sports facilities at Temeraire including a new 3G all-weather rugby and football pitch with energy-saving floodlights.
He said:
Physical fitness is a vital part of naval life and in HMS Temeraire and associated sports grounds the Royal Navy now has truly world-class facilities that probably comprise the best sports complex anywhere on the south coast of England.
Our busy serving men and women deserve top quality facilities to improve their physical development so that they are fit to fight and fit for life.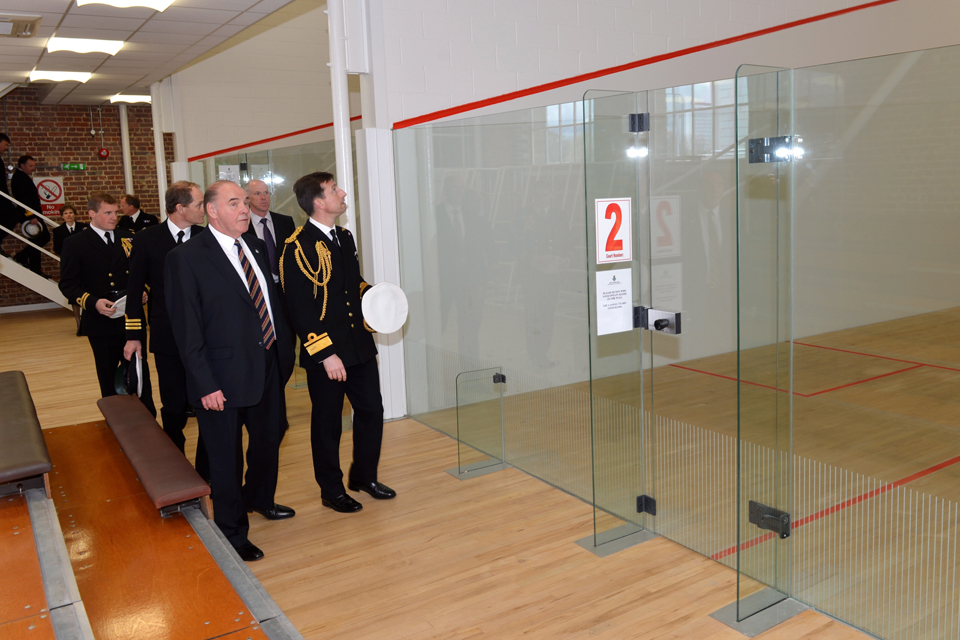 Rear Admiral Parr unveiled a plaque to mark the opening before touring the new facilities, which are open to all Armed Forces personnel and their dependants as well as Ministry of Defence personnel and selected partner organisations.
He said:
This is an impressive facility completed to a very high standard. This is an example of how seriously we take sport and fitness in the Royal Navy and the challenge now is to make sure it gets the use it deserves.
Published 26 April 2013