News story
Updated travel advice for India
If you're attending the Commonwealth Games, check our latest travel advice for India.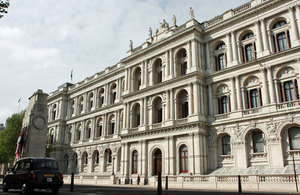 You can follow our latest travel advice for India here. We've also put together advice for the Commonwealth Games in New Delhi, including things to look out for once you arrive in New Delhi, and tips on getting about.
Please be aware that we have amended our travel advice for India today, in the light of the Allahabad High Court's pronouncement of its verdict on the Ram Janambhoomi-Babri Masjid property title dispute, concerning a site in the Ayodhya region of Uttar Pradesh. In the past this issue has lead to communal riots. You are advised to monitor the local news for any developments.
Published 30 September 2010