News story
Updated code of conduct will discourage number of avoidance schemes
Seven leading tax and accountancy bodies have responded to the government's avoidance challenge by updating their code of conduct today.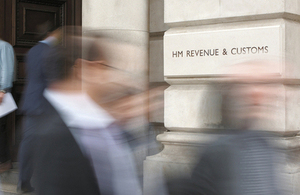 The government is committed to reducing tax avoidance and the revised Professional Conduct in Relation to Tax (PCRT), published by the seven bodies, makes clear that members should not engage or encourage tax avoidance activity. HMRC has endorsed the code.
The new PCRT will come into effect during March 2017 and includes five new standards that will prevent the creation, promotion or encouragement of tax avoidance schemes.
In a letter to the seven professional bodies, the Financial Secretary to the Treasury, Jane Ellison MP, thanked them for their commitment to good tax compliance and responsible tax planning by responding to the government's Budget 2015 challenge.
HMRC, as a key stakeholder, was consulted during the development of the new code and welcomes the fact that the regulatory bodies have taken up this challenge put to them in the March 2015 Budget.
The seven professional bodies are:
Chartered Institute of Taxation
Association of Taxation Technicians
Association of Accounting Technicians
Association of Chartered Certified Accountants
Institute of Chartered Accountants in England and Wales
Institute of Chartered Accountants of Scotland
Society of Trust and Estate Practitioners
Published 1 November 2016