Press release
Update to travel advice on the global threat from terrorism
The Foreign Office is updating its travel advice pages to reflect a heightened threat of terrorism globally.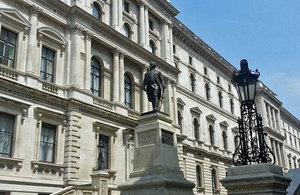 The government regularly reviews and updates its travel advice to make sure it provides the most up to date information and advice for British nationals. Given coalition action in Syria and Iraq and the threat to countries involved, we have decided today to update our travel advice to reflect this.
The government is adding the following information and advice to all of its travel advice pages:
There is considered to be a heightened threat of terrorist attack globally against UK interests and British nationals from groups or individuals motivated by the conflict in Iraq and Syria. You should be vigilant at this time.
This change is being made to travel advice globally in response to the generalised threat. The government will continue to reflect any specific credible threats in travel advice in the usual way.
Further information
Our travel advice pages and further details of how we put our travel advice together can be found on the FCO website.
Follow the Foreign Office on twitter @foreignoffice and @FCOtravel
Follow the Foreign Office on facebook and Google+
Published 31 October 2014