Update to charging arrangements for adult social care services
The Department has published updates to the Fairer Charging Policies for Home Care and other non-residential Social Services guidance, and the Charging for Residential Accommodation Guide (CRAG).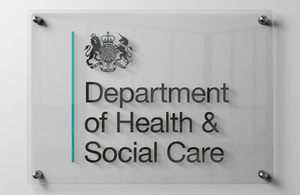 The revisions to the Fairer Charging guidance, to be applied from 29 September 2012, are primarily to take account of a change to the use of Guaranteed Income Payments paid under the Armed Forces Compensation Scheme. Changes to CRAG have also been made to reflect these revisions.
Published 24 October 2012