Update on the situation on Tunisia
The situation in Tunisia is now calmer although demonstrations are expected to continue and incidents of violence are still possible.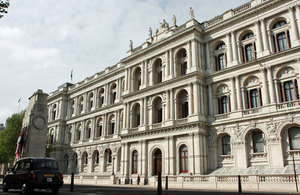 We advise against all but essential travel to Tunisia. Given the relative calm in Tunisia at the present time
we are no longer advising British nationals already in Tunisia to leave. However, the situation in Tunisia remains unpredictable and may change quickly. We are continuing to monitor the situation. British nationals in Tunisia should register with us, either online with our LOCATE service or by calling (00 216) 71 108 700 so our consular and crisis staff can provide better assistance to you. If you are in the UK and want to contact us about a friend or relative in Tunisia, please call on 020 7008 1500.
British Nationals in Tunisia should take responsibility for their own security, monitor the situation closely, stay away from demonstrations and large gatherings of people, public buildings (such as Government offices, the Presidential Palace), exercise caution, and observe instructions given by local security authorities and tour operators.
A State of Emergency was declared on the afternoon of 14 January under which it is illegal for more than two people to congregate in a public place, including in cars. A nightly curfew has been imposed in the Greater Tunis area between the hours of 20:00 and 05:00. Local curfews may be imposed in other areas of the country too. These restrictions remain in force until further notice and could be subject to change. You must respect the curfew and listen for announcements about any changes to the curfew requirements. You may also encounter roadblocks. If so, approach slowly and do not cross any boundaries without permission.
For more information, see our travel advice for Tunisia
Published 20 January 2011