Update on student rally violence
Nick Herbert has spoken to parliament about the police response to yesterday's central London protest by students leading to violence.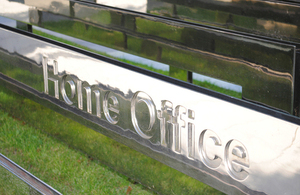 The policing minister today told parliament that the Metropolitan Police will carry out a thorough review of its response to yesterday's outbreak of violence in central London.
At a peaceful demonstration by the National Union of Students, a violent faction caused significant damage to Conservative Campaign Headquarters at Millbank.
'Yesterdays protest and the policing did not go to plan and the police will learn the lessons,' Nick Herbert told parliament. 'But the blame and responsibility for yesterday's appalling scenes of violence lies squarely and solely with those who carried it out.'
Sequence of events
The police minister took the opportunity to update the house on events as they unfolded.
According to Metropolitan Police Service information:
the police had planned to deploy around 225 officers to the protest based on predictions by the NUS that there would be around 5,000 demonstrators
as the situation developed during the day - and with an estimated 15,000 demonstrators - an additional 225 officers were deployed
at about 1.10pm, the front of the march reached the rally point at Millbank. A group of protestors ran towards the Millbank office complex, which houses Conservative Campaign Headquarters
protesters stormed the building and threw missiles. Windows were broken and significant damage to the property was caused. Some managed to gain entry to the building and some got on to the roof
it is estimated that about 2,000 people were around Milbank, though many appeared not to be directly involved in violence
officers were then deployed in public order protective equipment
at around 3pm the police were informed that members of staff within the Millbank complex were concerned for their safety. Police advised them to stay in the building
by 4pm officers had located the staff members and arrangements were put in place to escort them from the building
Published 11 November 2010