Up-armoured vehicles begin Afghanistan operations
The first of the enhanced Combat Vehicle Reconnaissance (Tracked) [CVR(T)] fleet is now operational on the front line in Afghanistan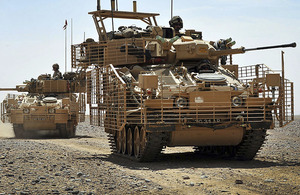 The up-armoured vehicles are giving extra protection to the soldiers of the 9th/12th Royal Lancers, as they provide security in the Nahr-e Saraj (North) district of Helmand province.
The main task of the 9th/12th Royal Lancers is to overwatch the battlespace either side of Highways 1 and 611, the two main supply routes that run through the Task Force Helmand area of operations.
BAE Systems has upgraded the armour on all five vehicles that make up the CVR(T) family - Scimitar, Spartan, Samson, Sultan and Samaritan - through an Urgent Operational Requirement process worth around £30m. CVR(T) is on display in the UK for the first time this week at the DSEi defence and security equipment show, currently taking place in London.
As part of the contract, the vehicles have been re-hulled to give better mine-blast protection for troops, and improved armour added for enhanced resistance to blasts and ballistics, as well as new mine-blast protection seating in every position in every variant. Other enhancements include repositioned foot controls and a revamped fuel system.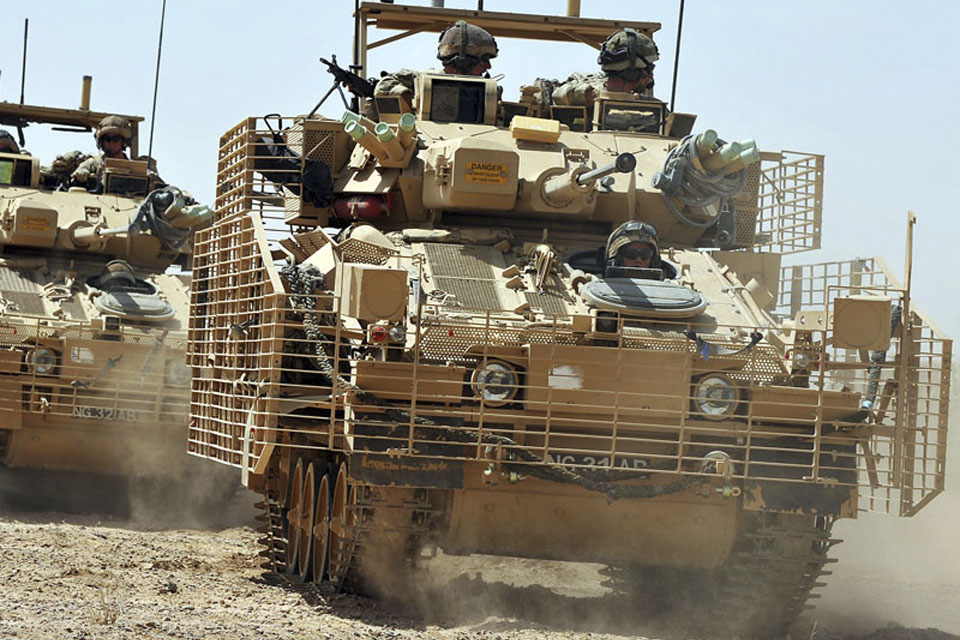 Scimitar Mark 2 builds on a number of upgrades that have previously been made to the CVR(T), which address the problems experienced while operating in the harsh Afghan environment. These previous upgrades have included improved power output, new gearboxes and transmissions, air-conditioning, improved communications, air filters and night-vision systems.
The Scimitar Mark 2s are proving a hit with the troops. Sergeant Matthew Pook, aged 31, from Hinckley in Leicestershire, has served on operations in Kosovo, Iraq and Bosnia and has seen previous versions of the vehicle in action. He said:
Significant progress has been made with the vehicle since I first used it. It makes you feel more confident when out on the ground. The old ones needed regular maintenance and fixing, which is hard work at the end of a day.
Trooper Ashley Doyle, aged 21, from Plymouth, praised the changes to the vehicle. He said:
Where we operate, it's a lot safer to move around in vehicles because they act as a deterrent against the insurgents. This new vehicle can cope with all the terrain in the Green Zone, even irrigation ditches, because of the new suspension.
9th/12th Royal Lancers' tour has been varied but they have used the CVR(T) in its classic reconnaissance role, providing security in convoy support.
Lieutenant Ed Aitken, aged 25, from London, is Troop Leader of 1st Troop, Formation Reconnaissance Squadron:
Our area of operation is 250 square kilometres so the mobility the CVR(T) has allows us to have an effect on the area that we wouldn't otherwise achieve," he said. "The Highway is an arterial supply route so security is essential. Without vehicles such as this, it wouldn't be possible.
Published 15 September 2011