The Foreign Office advise against all but essential travel to the Maldivian capital Male following political demonstrations and unrest.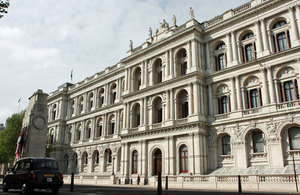 We have so far received no reports of unrest directly affecting tourists, tourist resorts or other islands. The international airport, which is on a separate island to the capital, is operating normally.
The President of the Maldives has resigned and the Vice President has been sworn in as President under the powers of the Constitution.
Ministers are seeking to speak to Maldivian leaders, including the former President, Vice-President and leader of the opposition. A team from the British High Commission in Colombo will travel to the Maldives urgently.
The Maldives is a new democracy and we view these developments with concern. We call on all groups and institutions in the Maldives to find a peaceful way through these difficulties, in accordance with the Constitution.
Published 7 February 2012