Press release
Universal Credit: transforming the welfare state
People are doing more to find work as Universal Credit begins to help people move into work more quickly.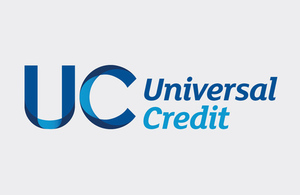 The Secretary of State for Work and Pensions Iain Duncan Smith has today published 'Universal Credit at work', a comprehensive report which outlines progress to date and details some encouraging early results, not just for those claiming it but for the wider economy too.
The report confirms evidence from a range of sources that Universal Credit – designed to move people into work faster and to help households earn more – is on track to help people move out of unemployment more quickly.
Encouraging early results include:
those who are on Universal Credit report that they are working more over a 6-month period – 69% under Universal Credit, compared with 65% under Jobseeker's Allowance
65% of people finding Universal Credit a better financial incentive to work
people find Universal Credit easier to understand and consider Universal Credit a better reward for additional work
households on Universal Credit do more to find work – nearly double the number of hours of job search compared to Jobseeker's Allowance
Once fully rolled out, Universal Credit will boost the economy by £7 billion each year, including delivering operating savings of £700 million compared with the current legacy system. £600 million will be reinvested into helping more people into work and £100 million returned to the taxpayer.
Work and Pensions Secretary, Iain Duncan Smith said:
Universal Credit will help people into work more quickly and help them to earn more, giving people the confidence that work always pays, along with the economic security of a regular pay packet. As a key part of our long term economic plan, not only does Universal Credit ensure that work always pays, but it will also make a significant contribution to our economy.
Other findings set out in the report show that:
92% of claimants agreed they were encouraged to find work, or increase the amount they were working
75% of claimants feel confident about their ability to budget
94% of claimants stated they felt that the conditions of claiming Universal Credit were well explained by their work coach
The new Universal Credit service will replace 6 existing benefits. The Secretary of State announced in September that he would accelerate roll out nationwide to Jobcentres from February 2015.
More than 30,000 people have made a claim to Universal Credit and it is available in over 60 Jobcentres. By Christmas Universal Credit will be available in almost 100 Jobcentres, or more than 1 in 8 across the country.
This plan will ensure Universal Credit is established across Great Britain with new claims to legacy benefits closed from 2016. We will extend Universal Credit to families in the autumn and will shortly test the enhanced digital service.
Contact Press Office
Media enquiries for this press release – 020 3267 5111
Press Office
Caxton House
Tothill Street
London
SW1H 9NA
London Press Office (national media and London area enquiries only – not questions about personal claims) 020 3267 5144
Out-of-hours (journalists only) 076 59 108 883
England and Wales (local media enquiries) 029 20 586 then 097 or 098 or 099
Scotland (local media enquiries) 0131 310 1122
Follow DWP on:
Published 22 October 2014