Press release
Universal Credit roll-out continues in South Wales, making work pay for more jobseekers
Welfare revolution continues roll-out in Wales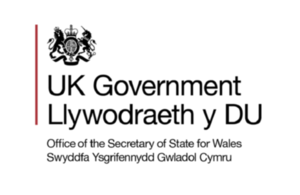 New jobseekers in south Wales will be able to claim Universal Credit for the first time this month as the new benefit continues its roll out across Wales.
From today (22 June), single claimants in Newport will be able to claim the benefit and get the support they need to move into work. On 29 June, Jobcentre Plus locations in Bridgend, Maesteg, Pyle and Porthcawl will join the roll-out. Universal Credit is a revolutionary change to the welfare system which rolls six working-age benefits into one single payment, and is a vital reform to the welfare state that rewards work.
Secretary of State for Wales Stephen Crabb said:
Our welfare reforms are designed to create a fairer system where people are always better off in work than on benefits.

For far too long, welfare dependency blighted many communities in Wales. But that is changing. All across the UK, Universal Credit is giving people the confidence to move easily from welfare into work.

I am delighted that Universal Credit is now being rolled out in more locations across south Wales so that even more people can be supported to escape welfare dependency and benefit from the security of a regular wage.
Universal Credit will eventually replace six existing benefits - Jobseeker's Allowance, Income Support, Employment and Support Allowance, Working Tax Credit, Child Tax Credits and Housing Benefit.
When fully rolled out, Universal Credit will make 3 million households better off with a £7 billion boost to the economy every year.
Published 22 June 2015