World news story
United Kingdom congratulates Zambia on gender award
The UK has congratulated Zambia on winning the African Union Gender Equality Award. British High Commissioner James Thornton said: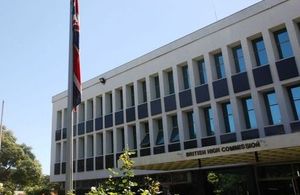 "Congratulations to Zambia for recently winning the African Union Gender Equality Award at the 25th Ordinary Summit of AU Heads of State and Government which took place in Johannesburg"
"The UK Department for International Development is funding programmes to reduce violence against women, promote the wellbeing of adolescent girls, and provide support to the Ministry of Gender."
The award was announced at the recent AU Summit which ended on 15th June 2015. Zambia has been recognised for its high-level commitment to end child marriage.
The High Commissioner further said that Zambia, together with Canada, had been selected to lead UN efforts to end child and forced marriage. He urged the Zambian government to continue on this path and noted that the draft Marriage Bill clause putting the minimum age to contract marriage at 18 would be an important step in the fight to end child marriage in the country.
Published 25 June 2015