News story
Unemployment rate in Wales falls for third consecutive month
Welsh Secretary Cheryl Gillan has welcomed latest employment statistics showing a fall in the unemployment rate in Wales for the third consecutive…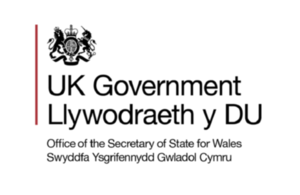 Welsh Secretary Cheryl Gillan has welcomed latest employment statistics showing a fall in the unemployment rate in Wales for the third consecutive month.
Unemployment in Wales for the period July to September fell to 8.1%, a drop of 0.9% from the last quarter, while the employment level in Wales rose by 14,000 from the last quarter to 1.325million.
Welcoming today's Labour Market Statistics, Cheryl Gillan said: "This is good news. For the past three months in Wales we have seen a steady and sustained fall in the quarterly unemployment rate. The employment level in Wales now stands at 1.35million, an increase of 22,000 on the same period last year.
"This third monthly fall in unemployment in Wales coincides with the highest July to September growth in the UK economy since 1999 and is a real vote of confidence in the coalition Government's economic policies. It shows we are right to be confident that although global economic conditions remain choppy, a steady economic recovery seems to be underway.
"The Government is committed to doing all we can to support private sector companies. It is only by growing and developing our private sector in Wales and the rest of the UK that we can rebalance our economy and at the same time reverse the years of social and economic decline."
Mrs Gillan said welfare reforms announced by Work and Pensions Secretary Iain Duncan-Smith last week would also help to tackle the high levels of economic inactivity within parts of Wales by encouraging people back into work.
She said: "The Universal Credit will make sure work always pays and will help to lift many thousands of our poorest families out of poverty in Wales by breaking the cycle of benefits dependency.
"There are now 506,000 economically inactive people in Wales, an increase of 3,000 on the last quarter. The Welsh Economic Inactivity rate stands at 26.7% and is the second highest in the UK behind only Northern Ireland. This is a tragedy that we must bring to an end before future generations of Welsh families become trapped in this culture of worklessness and despair."
"The reform of the benefits system will ensure that people are always better off in work in Wales.  The Universal Credit will restore fairness and simplicity to a complex, outdated and expensive benefits system that often acts as a barrier in getting people back into work. It is set to change attitudes to work for generations to come."
Published 17 November 2010