Press release
Unemployment at ten-year low as jobless total falls again
Unemployment in Wales is at its lowest level for more than a decade with the jobless tally falling by nine thousand in the last quarter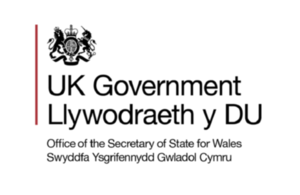 Unemployment in Wales is at its lowest level for more than a decade with the jobless tally falling by nine thousand in the last quarter, according to new statistics out today.
The unemployment rate in Wales is now lower than that for the rest of the UK with the number of those claiming benefits also down.
Headlines from today's Labour Market Statistics include:
The unemployment level is down 9,000 over the quarter, with the rate down by 0.5 percentage points to 4.3 per cent. Over the year the unemployment level decreased by 23,000, with the rate down 1.5 percentage points. Both the unemployment level and unemployment rate are now at their lowest since 2005. The rate in Wales is now 0.6 percentage points lower than the unemployment rate for the UK as a whole, the joint-largest difference since 1992.
The claimant count fell by 600 (1.4 per cent) between June and July and 2,000 (4.4 per cent) over the year. The rate now stands at 2.9 per cent.
The employment level in Wales is down 14,000 over the quarter and the rate is down 0.3 percentage points to 72.2 per cent. Over the year, however, the level increased by 17,000 and the rate was up 0.7 percentage points There are now 1.44 million people in employment.
Economic inactivity is up 15,000 compared to the previous quarter, with the rate increasing by 0.8 percentage points.
Total employment for the UK increased by 172,000 over the last quarter with the rate up by 0.3 percentage points. The UK employment rate of 74.5 per cent is at a record high.
Alun Cairns, Secretary of State for Wales, said: "The jobs market in Wales has stayed strong over the summer with some of the best figures we have seen in more than a decade.
"The UK's economic and welfare reforms are having a stronger positive impact in Wales, which is excellent news.
"The fall in the unemployment rate to 4.3 per cent demonstrates confidence in both recruitment and investment. We will continue to help people into work and to support businesses in finding new markets.
"The Welsh companies I speak to see opportunities ahead as we prepare to leave the EU. I will keep supporting the business community to ensure Brexit works for Wales and supports Welsh jobs."
Published 17 August 2016
Last updated 17 August 2016
+ show all updates
Added translation
First published.