World news story
UKVI expands eligibility criteria for the Priority Visa service
All visitors, students and work applicants can now get visa decisions more quickly.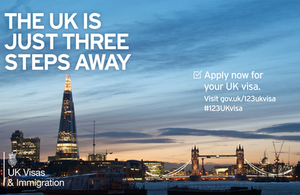 In time for the peak summer period UKVI has expanded the eligibility criteria for the Priority Visa Service so that all visitors, including first time visitors, and work and study applicants can use it. This paid for service allows applications to be placed at the front of the queue and customers can expect a response within seven working days.
The service is expected to be popular amongst students who are often keen to get their visas as soon as possible so they can travel to the UK ahead of their course to settle in.
The service is costs LKR 36800 on top of the cost of the visa and can be purchased either online at the same time as paying for a visa or at the Visa Application Centre in Colombo.
To find out more click here.
Published 27 April 2017