World news story
UKTI promotes UK foods at Summer Fancy Food Show in New York
On 30 June 2013, Rt Hon Owen Paterson MP spearheaded a delegation of UK companies to New York City to help promote UK food & drink exports.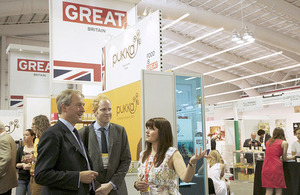 New York's UK Trade & Investment (UKTI) team and PS8 helped a delegation of around 40 UK food manufacturers to promote their products at a key US trade show organised by the Specialty Food Association (SFA). The companies participated in a pre-mission webinar then spent a few days in New York where they took part in a specialty store tour; meet the buyer programme and a networking reception.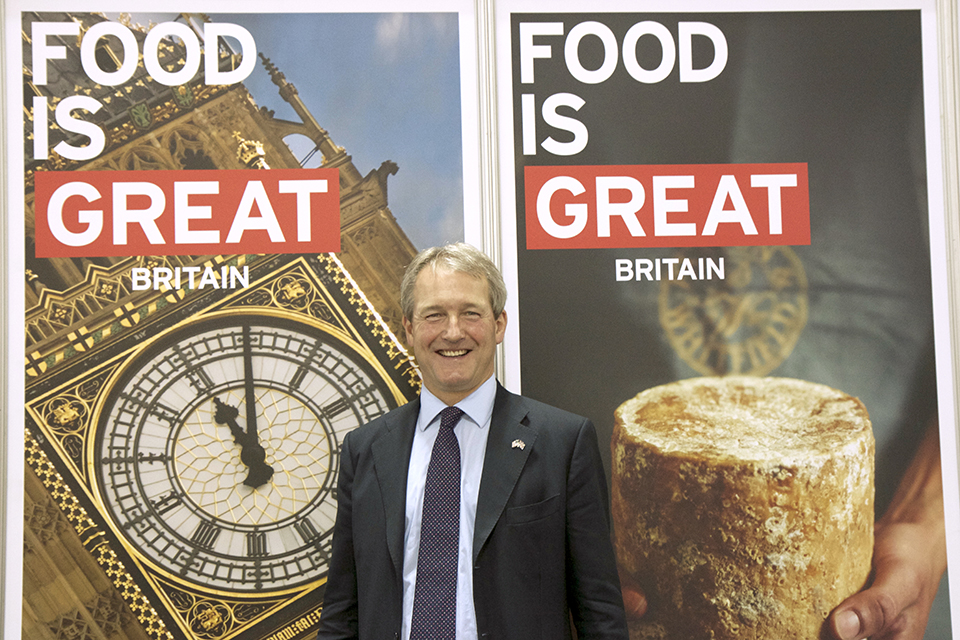 The delegation, some of which were exhibiting and some which were attending the show, was made up of experienced exporters and new to market companies across a wide range of categories, and included Veetee (rice), LoSalt (low sodium salt), My Cup of Tea (herbal tea), Snowdonia Cheese (cheese), Tazaki Foods (Japanese) and Welsh Hills Bakery amongst others.
UKTI arranged a pre-mission webinar a month prior to the show to prepare companies for a successful trade show. In market, UKTI guided the companies on a store tour that included Whole Foods, Trader Joe's, Westside Market and Chelsea Market and undertook outreach to select buyers within US based retailers and distributors.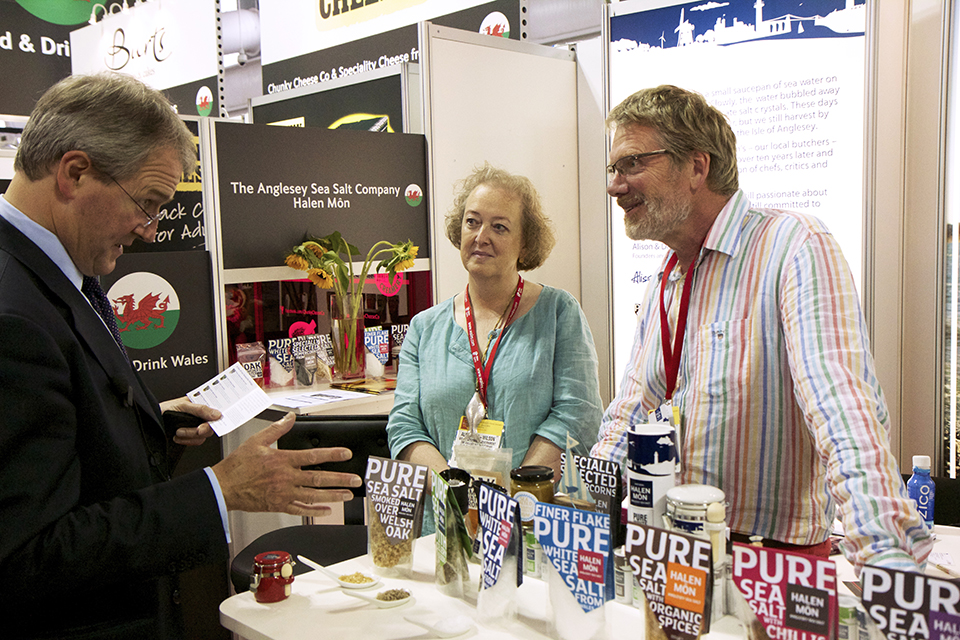 A networking reception at Studio450 on Monday evening, co-sponsored by the Welsh Government and Scottish Development International, brought together importers and distributors, trade press and local industry experts and allowed the participating UK companies to display their products for guests to sample.
The companies' presence was supported by Rt Hon Owen Paterson, Secretary of State for Environment, Food and Rural Affairs, who stopped in New York en route to Washington DC. He met with a number of the exhibiting and non-exhibiting UK companies as well as more experienced UK exporters including Walkers Shortbread, Somerdale International and Artisan Biscuits.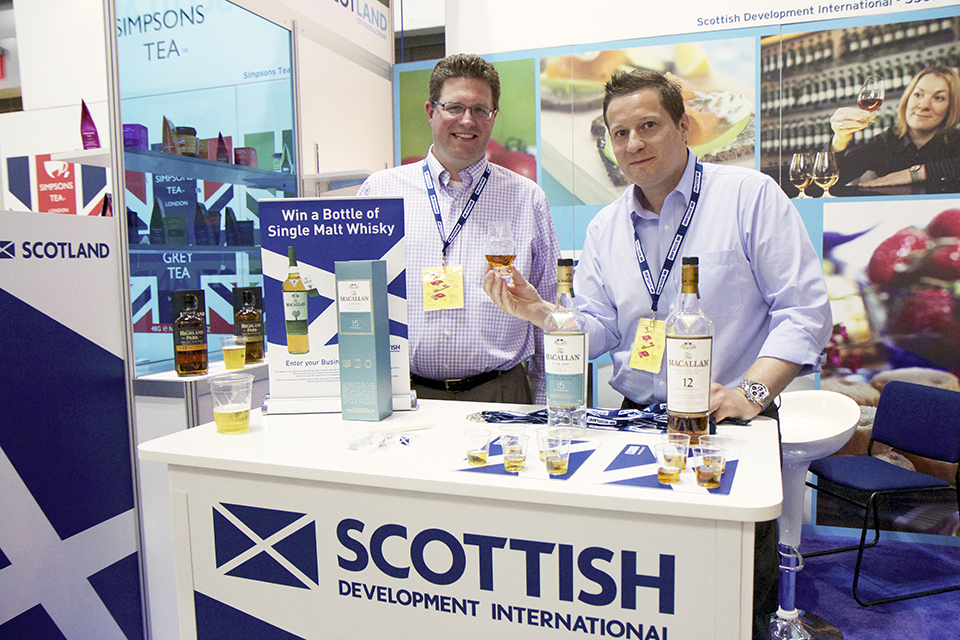 "I've come to America to fly the flag for great British food and open up more trade," said Paterson. "The US specialist food market is growing. It's currently worth more than $85 billion, so we need to make sure our top quality produce is getting a slice of that lucrative pie."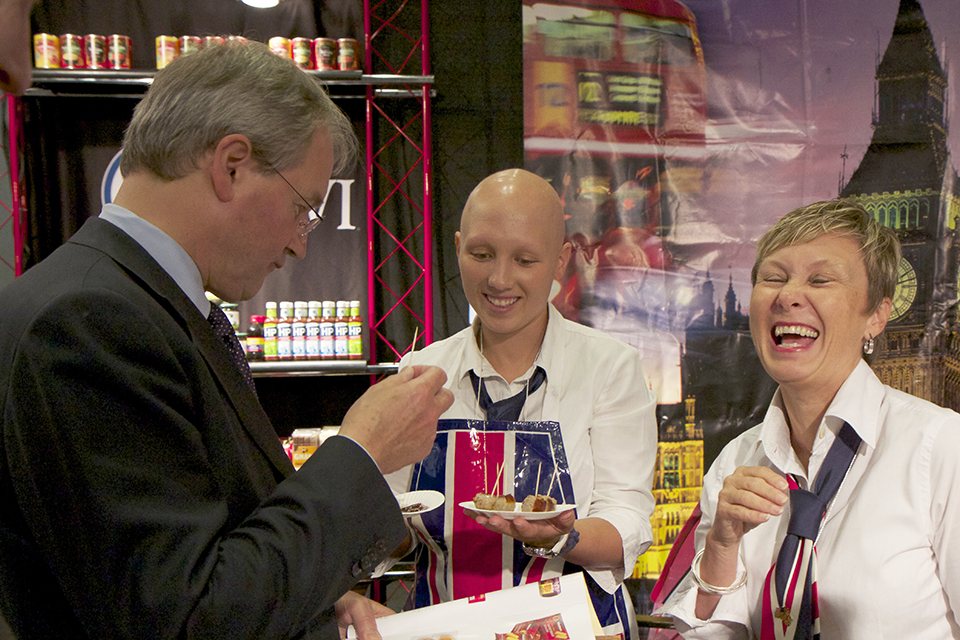 Good feedback was provided on the UKTI Food is GREAT stand and US market support. Finding the right distributor and then building customer demand were noted as key challenges by companies. Active social media work, focused on promoting UK brands, was undertaken including this video:
Owen Paterson, Secretary of State for Defra, visits US food show
Published 10 July 2013