World news story
UKTI helps UK firms prepare for huge opportunities in Christchurch rebuild
UKTI hosted a trade mission in early December introducing UK construction firms to the Christchurch infrastructure market.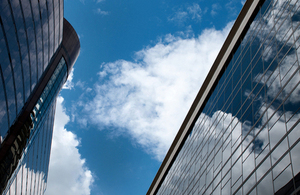 Three years on from Christchurch's first major earthquake, the rebuild of the city is accelerating. The New Zealand Government has committed £7.5bn of the total forecasted £20bn rebuild to act as a catalyst for private sector development. The extensive damage has seen over 1,200 commercial buildings removed from the central city, making way for a huge amount of redevelopment.
The New Zealand construction industry doesn't have the capacity to build all of the required infrastructure, so international firms are needed to fill the gap. Some British companies like Arup and BDP are already involved but the rebuild is only 8% complete, so significant opportunities remain.
UK Trade & Investment (UKTI) has been working closely with the New Zealand Government and other stakeholders to understand where UK firms can provide assistance. This prompted the dedicated UKTI Christchurch team to organise the first major UK trade mission to Christchurch on 2-3 December 2013 led by British High Commissioner to New Zealand, Vicki Treadell.
The New Zealand Government is keen for local firms to partner with international companies in the rebuild so UKTI organised a day of 'speed meetings' for the visiting UK delegates to meet local companies positioned to win major contracts. UKTI also arranged a series of presentations by senior stakeholders and a guided tour around the key projects.
Further information
To find out more about how you can get involved in the Christchurch rebuild, or for information on how UKTI can help you access the New Zealand market, please contact UK Trade & Investment New Zealand.
Published 17 December 2013