News story
UKTI DSO flies the flag for Boeing and the aerospace industry
UKTI DSO organised a sucessful industry engagement event which promoted possible subcontracting opportunties in military aerospace.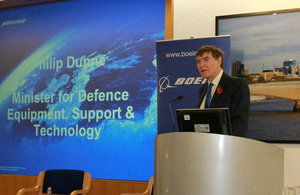 UKTI's Defence and Security Organisation (UKTI DSO) hosted and delivered a highly successful industry engagement event for the Boeing Company. Boeing is one of the UK's largest commercial and military aerospace businesses.
The event allowed Boeing to introduce their supply chain policy, practices and processes to a specially invited audience of over 100 UK Small Medium Enterprises (SMEs). These discussions may lead to future subcontract opportunities.
The event took place on Monday 3 November 2014 and was jointly promoted by UKTI DSO's Small Business Unit (SBU) and the ADS and NDI trade associations.
Richard Paniguian, Head of UKTI DSO formally opened the event and the keynote address was delivered by Philip Dunne, Minister for Defence Equipment, Support and Technology.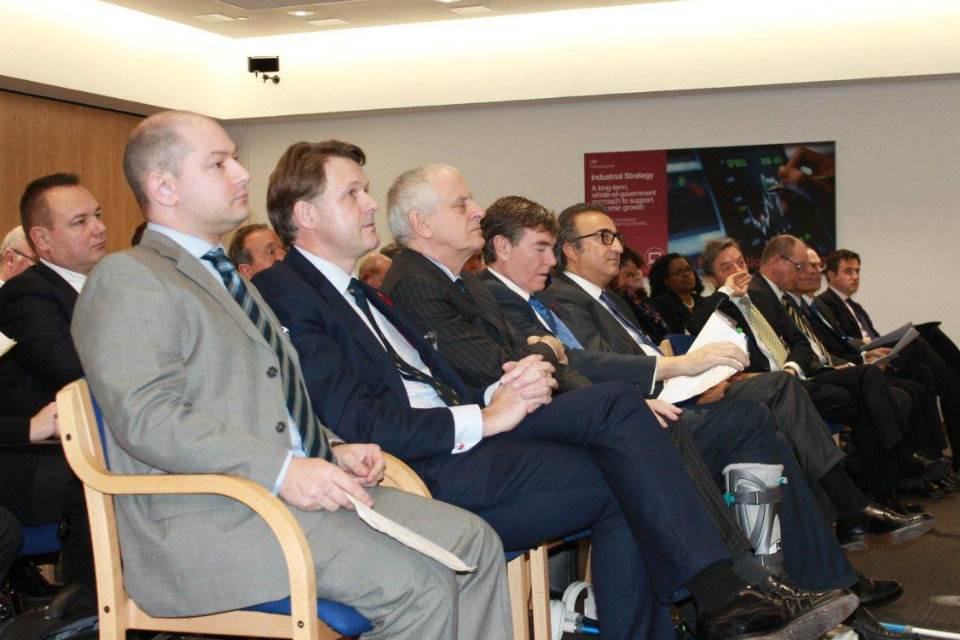 The Boeing team was led by Sir Michael Arthur, President, Boeing UK and Ireland and David Pitchforth, MD, Boeing Defence UK and supported by a number of the company's US and UK supply chain officials. Boeing already has more than 250 UK suppliers, with which it spent £1 billion in 2013.
The SME audience received brief summaries from a number of Boeing's global Tier 1 suppliers:
UTC Aerospace Systems
Alenia Aermacchi
GE Aerosystems
Followed by presentations from ADS and the MoD on the Aerospace Growth Partnership and Defence and Security Industrial Engagement Policy respectively.
At the heart of the event was a series of 1 to 1 short introductory meetings between the Boeing / Tier 1 supply chain teams and the UK SME delegates. This gave SMEs the opportunity to showcase their capability and set the scene for future engagement with key supply chain officials.
The UKTI DSO SBU provided on day support to Boeing, including:
meet and greet
time management of the 1 to1 sessions
enquiry point for further SME related advice, information and support
This was augmented by similar drop in points manned by members of UKTI DSO's North American marketing and military Export Support Teams alongside Boeing and the NDI Trade Association.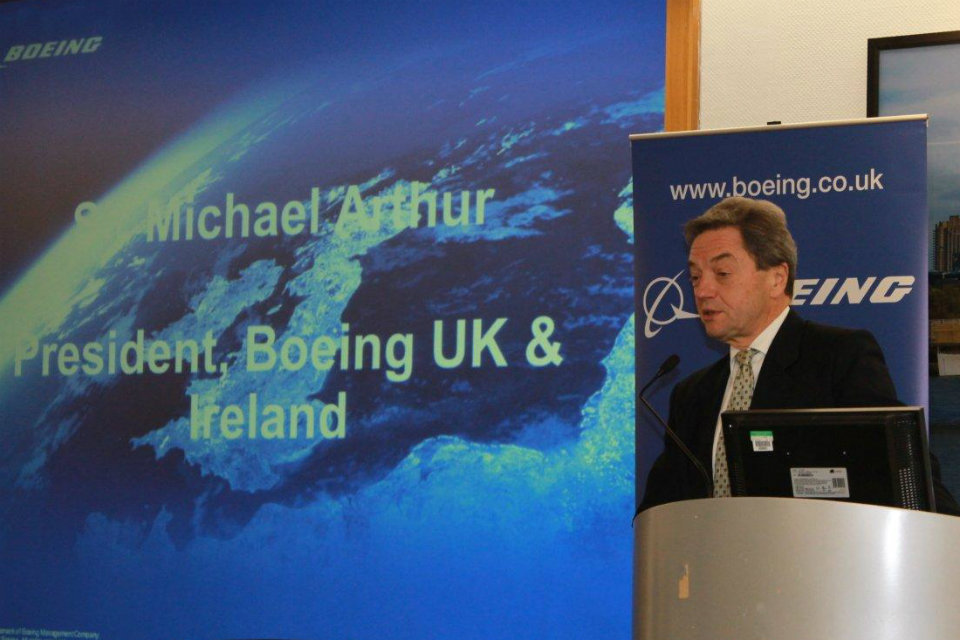 Published 7 November 2014