New Industrial Engagement Policy with overseas-based suppliers launched
Overseas-based suppliers are being encouraged by Peter Luff, the Minister for Defence Equipment, Support and Technology, to invest in the UK's defence and security sector.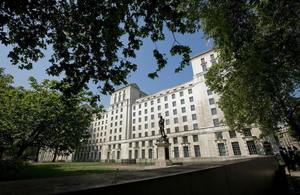 A new Industrial Engagement Policy (DSIEP) has been launched following the publication of the 'National Security Through Technology' White Paper on 1 February 2012.
Under the policy, the Ministry of Defence is introducing a new approach towards engagement with overseas-based defence and security suppliers, with the aim of encouraging these companies to invest in the defence and security sectors in the UK. The MOD will encourage participating companies to:
see the UK as a prime location to engage in research and development investment and technology transfer;

extend opportunities for UK companies to become part of their supply chain; and

engage specifically with SMEs in these activities and, where possible, provide advice to enhance SMEs' opportunities to succeed in the market place.
These activities will also underpin the promotion of the UK's defence and security exports.
The new policy will be implemented on behalf of the MOD by the UKTI Defence and Security Organisation's Industrial Engagement Unit who will draw up agreements with overseas-based suppliers that set out the arrangements for engaging with UK industry and the reporting of those activities.
Annual reports will provide the Minister with a consolidated overview of how overseas-based suppliers interact with the UK's defence and security sector and, crucially, how, through this interaction, they support and enhance the UK's defence and security capabilities.
Mr Luff said:
We have had long and successful relationships with our overseas-based suppliers and I believe they will continue to see the benefits of our new Industrial Engagement Policy and will want to be seen to continue their significant and valued contributions to our vibrant defence and security sector.

Our new approach will highlight the UK's unique environment for investment by overseas-based suppliers and ensure that their future engagement is fully recognised and targeted more effectively in support of the priorities this Government has outlined in its recent 'National Security Through Technology' White Paper.
Published 26 March 2012