World news story
UK's Trade and Investment Minister to visit New Zealand and Australia
Minister of State for Trade & Investment, Lord Ian Livingston, to visit New Zealand & Australia this week ahead of G20 Trade Ministers Meeting in Sydney.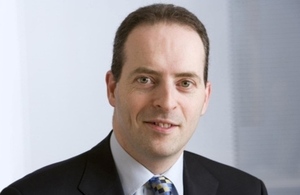 Lord Livingston will use the visit to promote the benefits of doing business with the UK in light of the economy's return to sustainable growth and strong trade and investment patterns with the Australasian region.
He will meet with senior business executives from local companies as well as British companies already operating in the region, conduct talks with trade counterparts and leaders in each country and speak at a number of high profile business events.
Infrastructure and transport projects will be a key focus at the Minister's engagements in both Australia and New Zealand.
Speaking ahead of the visit Lord Livingston said:
"British companies have exceptional experience in collaborating with international partners on major infrastructure projects. They have a long and proud track record of finding new and innovative ways to produce results."
Having arrived in Auckland on Sunday, the Minister will then head to Christchurch and Sydney before attending the G20 Trade Minister's meeting from Saturday.
Lord Livingston was appointed Minister of State for Trade and Investment in December 2013. He also leads on FCO relations with British Business. He was CEO of BT Group from 2008 – 2013 and prior to this Group Finance Director at Dixons Group plc. Read more about Lord Livingston.
Published 14 July 2014