"UK's retreat from Latin America is over"
Foreign Secretary William Hague has called a halt to Britain's diplomatic decline in Latin America and promised to seize opportunities for political cooperation and trade and investment.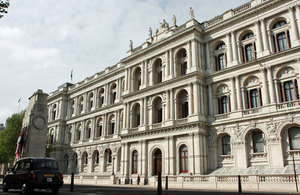 The Foreign Secretary gave the 2010 Canning Lecture on 9 November. In his speech, the Foreign Secretary stated his determination to address the neglect that has marked UK relations with Latin America in recent years, highlighting sluggish UK exports to the region.
"By the First World War, 50% of foreign investment in Latin America came from Britain, while 20-25% of its trade was with Britain. Yet if we fast forward to the present, UK exports to Latin America make up barely 1%. "
He said that Britain will look for new economic opportunities by working to raise the profile of Latin America with British business, helping British business access markets in the region and encouraging investment in the UK.
William Hague is the first British Foreign Secretary ever to give the Canning Lecture. It is historically given by a visiting Head of State.
Published 9 November 2010