UK's first Type 45 destroyer ready for maiden deployment
HMS Daring will sail from Portsmouth in the New Year, after more than four years of trials, tests and training which have just concluded with eight demanding weeks off Plymouth.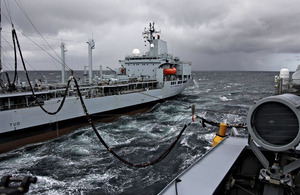 The first of six cutting-edge Type 45 destroyers, HMS Daring will sail on her maiden deployment in 2012, after she and her company of 180 men and women came through final training with flying colours.
The Portsmouth-based warship has just completed two months in the hands of the team from Flag Officer Sea Training (FOST), specialists who prepare the entire fleet for all eventualities when deployed around the globe.
Daring left Operational Sea Training (OST) off Plymouth with a 'very satisfactory' score from the assessors - most ships generally pass the exacting workout with a 'satisfactory' mark:
Everyone's really pleased that the ship did so well at OST - we are ready for anything now," said Leading Seaman John Davies.
It will be great to get home though, see my wife, and relax for the first time in two long months.
Those 'two long months' saw Daring carry out hurricane disaster relief at Bull Point, opposite Devonport Naval Base; evacuate civilians from a worsening international crisis; deal with terrorist attacks while alongside at the base; demonstrate that she can cope with an attack involving biological or chemical weapons; fight off swarms of small attack craft at sea; and, not least, her raison d'etre, fending off air attack.
Daring came through her first stint with FOST in the spring of 2010, during which numerous lessons were learned about training the 45s for front line deployments - and since when Daring herself has received additional firepower (Phalanx automated Gatling guns) and witnessed a substantial change in personnel (including a new commanding officer).
Although half the class of six Type 45s have been declared operational, none have deployed yet as they have been undergoing either training, maintenance or enhancements.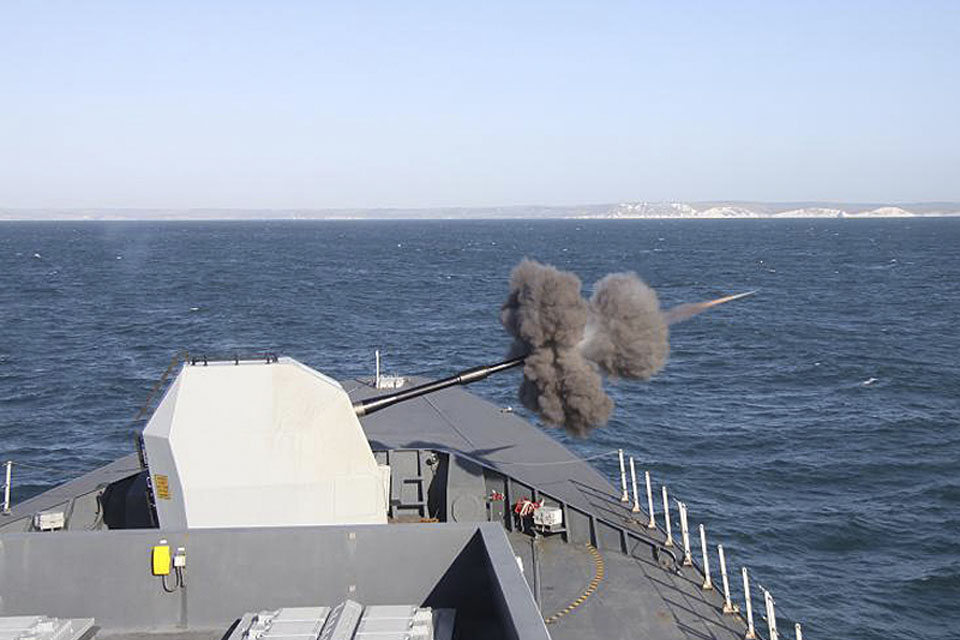 2012 will be the 'Year of the 45' with Daring, Dauntless and Diamond all earmarked to make their maiden deployments.
The first to go, fittingly, will be Daring - although when and where to will not be disclosed until nearer her departure date.
Over the next few weeks bespoke kit for her impending deployment will be fitted and tested, and there will be some final maintenance and husbandry before the destroyer sails:
I now have absolute confidence in my ship and her crew," said Commanding Officer Captain Guy Robinson.
I have seen them face the challenges that may be expected of a warship which could be asked to operate anywhere across the globe.
Recent events in the Mediterranean and Middle East demonstrate just how quickly a crisis can develop. Daring's versatility, reach and punch make her a very credible UK asset - and one that I am proud to command.
Published 8 November 2011