World news story
UK's energy market liberalisation and relevant commercial capabilities
A guide to the history of the UK's energy market and low carbon policies and an overview of innovative commercial capabilities.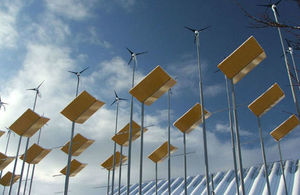 Japan has embarked on an ambitious three-stage reform of the power industry. The centrepiece of this plan is the full liberalisation of its electricity market in April 2016, followed by the gas markets in April 2017, opening up access to new customer base of 84.6 million and 20 million respectively. The electricity market alone offers an unprecedented level of new business opportunities (worth £49 billion). The UK market (along with US and Germany) are seen as a model by the Japanese and this places key UK players at an advantage to enter the Japanese market and that the UK's "been there, done that" experience positions UK companies to win contracts.
As an early pioneer of energy market deregulation, the UK has had a unique experience of fostering innovative low-carbon technologies in a deregulated market. Through the years, the UK has accumulated a wide range of experience and capabilities both in terms of policy and commercial expertise.
There are a range of UK companies that have developed innovative products and services in the areas of offshore wind, marine energy, hydrogen energy, bioenergy, industrial energy efficiency, domestic energy efficiency, geothermal, generation and storage, transmission and distribution and energy consumption.
The catalogue includes a list of UK companies/institutions that are active in each sector and features one company through a case study of their offers and projects. This catalogue aims to catalyse future collaboration and business opportunities between Japan and the UK, as part of our mutual efforts to achieve secure, affordable and sustainable energy systems.
Download catalogue
Published 18 April 2016