Press release
UKCES welcomes report on university-business collaboration – calling for action from both sides for mutual benefit
The UK Commission for Employment and Skills (UKCES) welcomes a parliamentary report into collaboration between universities and business.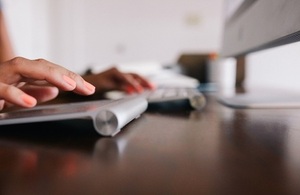 The UK Commission for Employment and Skills has welcomed a new parliamentary report examining university-business collaboration.
The report is the result of an inquiry set up by the Department for Business, Innovation and Skills Select Committee, and aims to identify the strengths and weaknesses of university-business collaboration in the UK.
It also highlights the positives of links between businesses and universities, and the benefits it can bring for both - offering businesses access to cutting-edge research, high-tech infrastructure and highly skilled people, while giving universities an opportunity to develop their applied research and demonstrate the impact of their work.
Catapult centres are also flagged as playing a key role in building such partnerships, acting as a facilitator for joint programmes between researchers and business, shared equipment and facilities, and people and skills development.
Michael Davis, Chief Executive of UKCES, said:
Placing skills development at the centre of strategic relationships between businesses and universities is crucial to support and foster innovation.
To secure future economic stability and prosperity, it is crucial that all parties work to build closer links between the world of work, and the world of education. Doing so will enable us to raise productivity, improve jobs and offer more opportunities to people at all stages of their career.
The importance of workplace innovation in driving productivity was highlighted in UKCES' recent report, Growth Through People – which uses extensive research to set out the UK's skills challenges, and identifies five priorities for tackling them which are crucial for sustained economic growth.
Image courtesy of Death to the Stock Photo under license
Published 3 December 2014