UK Youth have presence at summits
UK MY SUMMIT delegates talk about how youth from around the world have been able to come together and constructively discuss key global issues.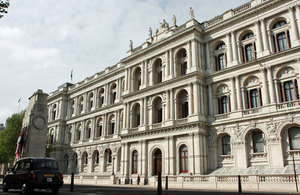 Seven young people from the UK are playing an active role at the G8 and G20 summits. The youth, from across Britain, are sharing their thoughts on global issues as part of MY SUMMIT 2010, the official youth program of the G8 and G20.
Among the group are Steven Cheung from London, and Heather Kitt from Gloucestershire.
The UK delegates have taken part in discussions on climate change, nuclear non-proliferation, terrorism, and maternal and child health.
As a result of their discussions with other G8 Youth delegates a communique has been produced. In it the delegates write:
"We strongly believe that the voice of youth is the voice of change, and pledge to passionately work with our international partners on the challenges that confront us all."
"We call on the Leaders of the G-8 to commit to working together on these issues in the spirit we have here."
The UK delegates will join their peers from G20 Countries for discussions on Sunday.
Published 27 June 2010