UK welcomes start of transition in Afghanistan
Foreign Secretary William Hague and Defence Secretary Dr Liam Fox have welcomed today's announcement by President Karzai of the start of security transition in Afghanistan.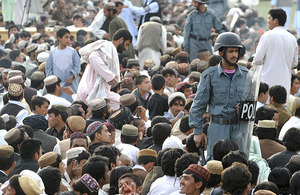 Speaking this morning at the National Military Academy in Kabul, President Karzai announced those municipalities, districts and provinces which will be the first to enter into the security transition process from May/June this year.
This will start the process of transferring security responsibility to Afghan control.
The areas involved in the initial phase are the provinces of Kabul (except Surbi district), Panjshir and Bamiyan, and the cities of Herat, capital of Herat province; Mazar-e Sharif, capital of Balkh province ; Mehterlam, capital of Laghman province; and Lashkar Gah, capital of Helmand province.
President Karzai said:
We say to the international community Afghans should take the security themselves. We will start this at the beginning of May.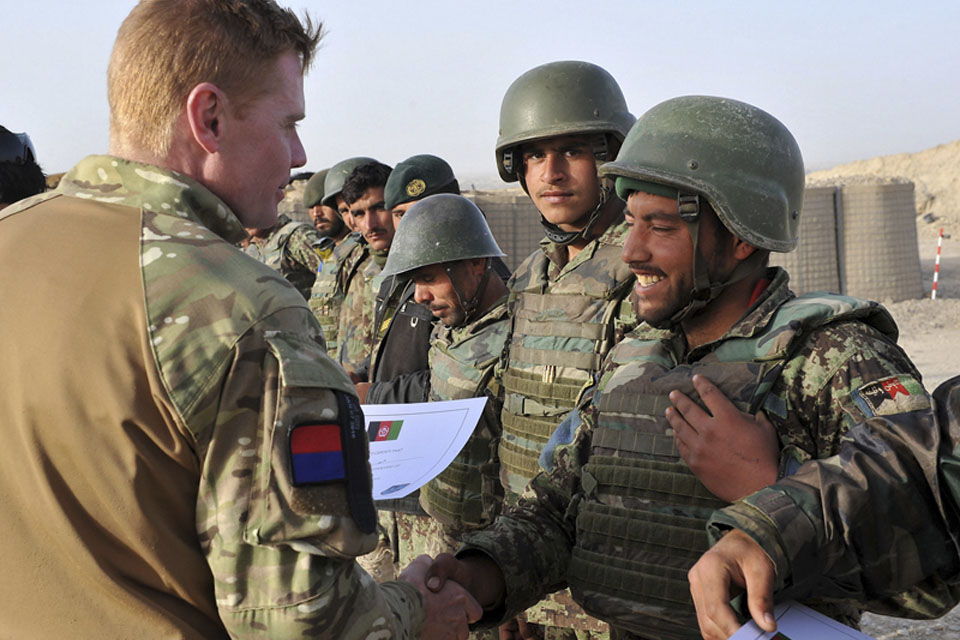 "Transition is the means by which we will take responsibility for security, defend the country.
I know it is hard to get to our goals at times. I know that the contribution will continue in different aspects other than military. By completion of the security transition, the NATO job will be to train, equip.
The coalition forces are brave soldiers and officers. To get the complete responsibility of the country, we should show that Afghanistan can have a strong military. The name of Afghanistan will be alive, with your help, for the next generation.
In a joint statement, Mr Hague and Dr Fox said:
We welcome President Karzai's announcement today that the first phase of security transition in Afghanistan has started. This begins the process of a gradual transition which will be completed across the country by the end of 2014. This will ensure that UK forces will no longer be in a combat role in Afghanistan by 2015.
Published 22 March 2011