News story
UK welcomes renewed US-Cuba relationship
The US and Cuba will re-open Embassies in Havana and Washington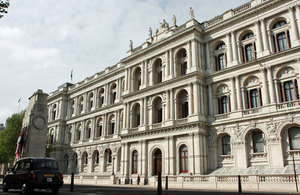 Following the decision to normalise US-Cuba relations after 54 years last December, the two countries have now announced they will re-open Embassies in one another's countries.
Foreign Office Minister for Latin America, Hugo Swire, has welcomed the statement as another step in re-establishing diplomatic ties.
He said:
We welcome the announcement that the US and Cuba have agreed to re-open Embassies in Havana and Washington. It marks a new chapter in the relationship between not only Cuba and the US, but Cuba and the rest of the world.
Published 2 July 2015