World news story
UK Visa Application Centre launches Prime Time Appointments in Ukraine
The new service provides customers with flexibility to submit a UK visa application outside of normal working hours, including weekends.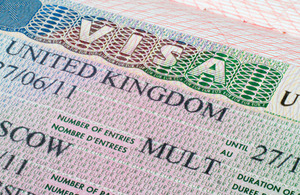 In June, Teleperformance in partnership with UK Visas and Immigration (UKVI) launched a new Prime Time Appointments service in Kyiv.
Customers applying in the UK Visa Application Centre in Kyiv may choose to submit their application from 8am to 9am on Monday to Friday and from 10am to 2pm on Saturdays. Each person applying during these times must pay an additional fee of £50.
Application Process
The UK visa application process is quick and easy:
Apply and pay online on www.gov.uk/apply-uk-visa
Create or log in to your account to pay for a Prime Time Appointment
Attend your appointment at the UK Visa Application Centre in Kyiv with your documents
You will receive an email once your application has been processed.
Further information
Published 25 June 2015